Sergey Dyadechko Foundation starts cooperation with the Ukrainian strongman
The world of sports is rich, diverse and dynamic. Every year new species appear in it, for which at first it is difficult to compete with more traditional and popular ones. In support of such relatively young sports sees one of the main tasks of the DSF Foundation its founder, Ukrainian businessman Sergey Dyadechko.

As part of this concept, the DSF Foundation opens a new chapter in its activities, starting cooperation with the Strongmen Federation of Ukraine. The foundation and the federation especially bring together common values, including patriotism, respect for partners and rivals, as well as the desire for self-improvement. The idea of ​​winning strength over weakness by a personal example can unite many people and become one of the foundations for the formation of a healthy and successful nation.

Strongman was born in the 70s of the last century as a show of power contests and was partly due to his popularity with the famous bodybuilder Arnold Schwarzenegger. Gradually, he went from a television program to a full-fledged sport with his federation and international tournaments. The program of the strongman includes about 20 classical exercises, the most famous of which are the tilting of giant tires and the thrust of a truck. Despite the fact that in the very first name of the sport, only the masculine part is laid, the strongman competitions are held among women. This once again emphasizes that the strength of the body always comes from the strength of the spirit.

The desire to identify the strongest has been characteristic of people since ancient times and remains relevant to this day. That is why we expect that the DSF Fund and the Strongmen Federation of Ukraine will jointly raise their interest in this incredibly entertaining sport among Ukrainians and join the ranks of its fans.

Be with us, and together we will grow a healthy generation of Ukrainians!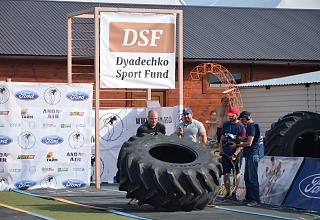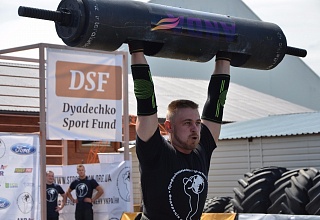 Go to the gallery
LATEST NEWS